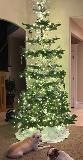 Silvertip A. Packham, Salt Lake

Thank you! The tree is lovely and smells wonderful. Have a wonderful Christmas.
Miranda, Salt Lake City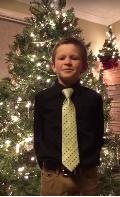 Grand Fir Parker, Holladay


I was leery about buying a tree on line but what a surprise. The tree is beautiful, fresh and we will be sure to be back next year. C. Gwynette, Salt Lake

Best and most beautiful Christmas tree I have ever had! It's as if I was there to pick it out, but all I had to do was wait at home for it to be conviently delivered. Will use for the foreseeable future. Victoria H. Salt Lake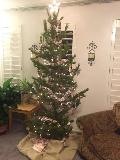 Lodegepole Sandy, UT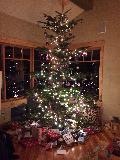 Wild Noble fir C. Ulrich, Salt Lake City

It's been a pleasure this year! The trees are beautiful! Thank you!! We would love to continue our business with you next year. S. Brown, Sundance Montain Resort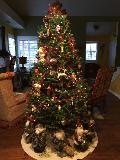 Fraser fir Hailstone, Park City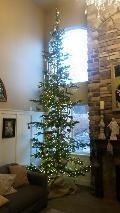 Subalpine Meeker, Lehi

Great idea for those who are super busy and can never find enough time during the Holiday Season. Aaron T. Payson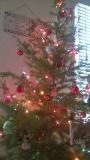 Already decorated for maximum enjoyment! McDevitt, Salt Lake City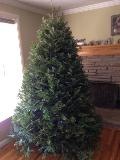 Grand Fir Evans Millcreek City, UT

We just ordered our tree and are very excited! we love the service and the trees and having been using you guys for a few years now. Dan K. Taylorsville, UT

Thanks so much! I appreciate your great kindness in making the Christmas season more festive for my son and girlfriend!! Merry Christmas! V. Johnson Bemus Point, NY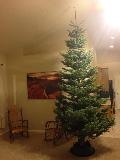 12' Red Fir (silvertip) Lofgren, SLC UT

We just finally unwrapped our tree and put it in last weekend. We are thrilled with how lovely it is! That was definitely a good tree-buying experience. Thanks,C. Giles Orem UT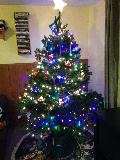 Love our Fraser Fir thanks! Evans, SLC UT

Hello! Just wanted to drop a note to tell you how much we are enjoying our
tree =) It's still drinking and happy - so so are we! My husband and I have noticed
that there are a lot less tree lots this year and are happy to know that
you only cut down the trees that you know are sold - LOVE that!
My daughter asked if we can get a live tree every year now - We used to get
live trees (well, you know what I mean!) but found them to be getting too
expensive and WAY TOO DRY! Thanks for bringing that great real tree smell
back into our home!
Merry Christmas to you all! K. Prettyman, West Jordan Utah

The tree is beautiful! Thank you! S. Gray, Salt Lake UT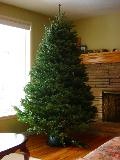 Fresh and Beautiful....Thanks! Brett E, Salt Lake City Utah

Thank you so much! What a beautiful tree!
Happy Holidays! Ashleigh M. -Salt Lake, UT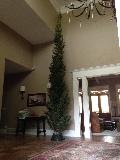 14-16 Subalpine Provo, Utah

Thank you! The tree is one of the most beautiful I have seen. We love it. Terrilynn J. Lehi, Utah


We are VERY happy with our tree. This was our first year buying from you but certainly not our last. The tree is lovely, so shapely and the needles are SO SOFT compared to every tree we've ever gotten from a seasonal tree lot. And not having to clean the car due to your delivery was an added bonus!! R. Aho, Salt Lake City Utah

Thanks for the beautiful tree! S. Anderson. Salt Lake City, Utah

We are very pleased with the tree and service. We will look forward to working with you again next year & we will recommend you to our friends! S. Beagle -Sandy, UT

Thanks so much and Merry Christmas! L. Jones, South Jordan, UT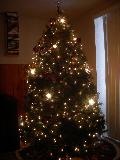 This is our second year and we are pleasantly surprised each time we unwrap our trees at how beautiful they are. Sarah, Salt Lake City Utah

I have ordered my christmas tree from the Evans at Prepaid Christmas Trees for the past two years. The trees are BEAUTIFUL and my hubby loves that they deliver! I must admit I was skeptical the first year and went to the Evan's home in Murray to pick my tree and they were all so perfect I picked one from the row closest to my truck! You can trust them to bring an amazing tree! Jenn P. Salt Lake UT

Thanks! The tree was great last year.
Looking forward to another great year.
>D & S Tanner SLC, UT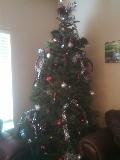 The tree was beautiful and the service was great!! J. Beesley Pleasant Grove, UT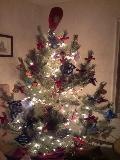 Last year I ordered a Lodgepole pine, a bit nervous of the unknown but excited to have my first real tree in 20 years. I was very impressed on Thanksgiving Day when I opened the door to leave for dinner and saw my tree sitting on my porch! I couldn't wait to get home and put it up.
To save money on ornaments, I had little gathering at my home and invited friends to come make ornaments and decorate my tree. I provided old scrapbook paper, maps, ticket stubs, ribbon, needle, threat, and popcorn, cranberries, and baked orange slices. The cost was minimal to me and much less than a single box of bobbles. It was great to visit and munch on popcorn (not much made it to the thread), and at the end of the night I had a beautifully decorated tree.
The tree lasted quite some time. It was still beautiful mid-January (see night time picture), and then I decided to make it a Valentine Tree. It wasn't until the start of March that it started to smell like it was nearing the end of its life. We quickly made it into a St. Patrick's Day tree and then decided to retire it that week.
I ordered late this year so it was slim pickings, but I'm still excited to get my tree! I've told everyone I know about your sight and your good cause in teaching your family hard work.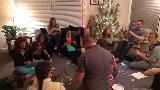 Thanks much, Stephanie L Salt Lake City, UT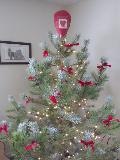 Here is the Valentine tree from February.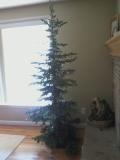 6-8 SubAlpine Holladay, UT

Thanks for the freshest, best tree we have ever had! Maudsley's, Cottonwood Heights UT

It looks great! :o) L. Pabst, West Jordan UT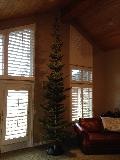 12-14 Subalpine Cottonwood Heights, Utah

I have to tell you, the new tree is not only what we expected, but exceeds our expectations. We are very pleased. It brings a freshness and a warmth into our home.
I have a loud mouth and will continue to tell others about your great product and service. Thanks again for your customer service. R. Black Sandy, UT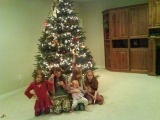 Colemans, Bluffdale Utah

We received the tree this morning, it is great, thank you so much – we will definitely do this again next year!! Above the Clouds Marketing, Salt Lake City, UT

I received my Christmas Tree from you on the Monday after Thanksgiving.
I want you to know it is the most BEAUTIFUL tree we have ever had !
I had not heard of your business until this year, but you can count on us being a return customer. I have been telling everyone I know about how wonderful this experience has been for us.
Thank you so much, We hope you have a wonderful Christmas !
S. Norsworthy West Valley, Utah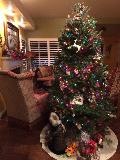 Carlinda H. Fraser Fir, Park City

Thank you! I'm so excited! We are so happy with our tree! Thank you so much! j. soulier, salt lake utah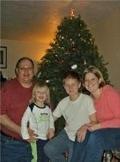 We love our tree! Iskows, West Valley City UT

I just wanted to take a minute and thank you for the excellent service we received from your company. Our tree arrived sooner than we expected and is such a pretty tree. We are enjoying the fresh Christmas tree smell throughout our home. – D. Hammer, Orem UT

It is a beautiful tree! My daughter is so excited to get it decorated today after school. Thanks for the wonderful delivery! I would like to order from you next year too if you are selling and delivering again. If possible, could you e-mail me next year. Much appreciation! Regards, Anna J.-West Jordan UT

It's beautiful! Thank you! B. Ornelas, West Jordan, UT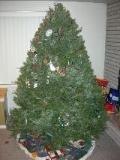 Just thought you should know our tree still looks great, and smells fresh, even after forgetting to water it half way through December! Very impressed with the quality. Skyes, Salt Lake City UT

Thank you - the tree is beautiful - my daughter was very happy. It is great that you don't have to go out in the cold to find a tree you like. Marva Jean, Woods Cross Utah

Thank you so much for all of your hard work so we could get our tree up this weekend. The tree is beautiful and I love it. If you do trees next year, you have us as a customer here in Park City. S. Stout


The tree is amazing! Thank you for your hard work. Gary C.-Herriman UT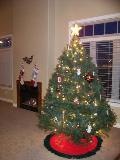 Starrs, South Jordan UT

Thank you so much!! At first, I was a little nervous because when it was tightly bound it looked so thin, but once it was up and opened, it is so full and beautiful, just like the ones I pick myself!! I can't thank you enough! It is so beautiful!! Thanks, again!! R. Pincock, Orem Utah

THANK you so MUCH for the most BEAUTIFUL tree I have ever had. So pleased with it. I have referred a ton of people to you! Love the tree and the service, THANK you! Merry Christmas, B. Sheffer, Salt Lake City, UT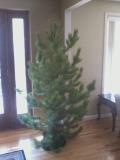 6-8' Lodgepole Pine Thanks! salt lake city, utah

We received our tree this morning. It's absolutely beautiful. Thank you so much! –D. Hardy, Farmington, UT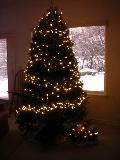 We have really enjoyed the tree. My husband has had pleasant memories from his past and it has been fun for me. Our home has smelled like a forest. We've enjoyed it. Thanks for your service. Becky, -Perry, UT

Thanks so much for the beautiful wreaths. The wreaths are gorgeous and smell great too. We'll add more to our list next year. J. Stromberg, Magna, UT

Thanks. It is LOVELY! Cannot believe it is perfect. I will spread the word for next year for sure. –k. Hendrickson, Sandy, UT

Awesome! I'm going to tell all of my friends! Angela M. -OREM UT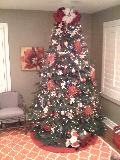 Thanks for the wonderful Christmas tree. I cannot remember one as nice as this one. B. McConkie, East Millcreek, UT

You just made my season! Thank you, thank you. Aimee, Salt Lake City, UT

Im so happy! My husband bugs me about how I wait too long to get a tree :) awesome!! I will tell my friends, THANKS-Elizabeth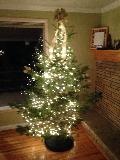 6-8' Wild Douglas Fir Holladay, Utah

Wow, I'm so excited. I'm 26 and just got married last month, I was telling my husband I have never in my life had a real live Christmas tree so this couldn't have been more perfect. Thank you! Amy W. -South Weber, UT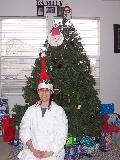 We loved our tree this year. Maness' , Tooele, UT

I'm so excited. Honestly, having it delivered to my doorstep is what totally sold me on this deal. Thanks such an awesome service. Sarah G. -Saratoga Springs, UT

Thank you! perfect! lg foote, Sandy, UT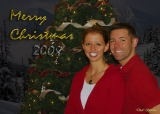 Dials, Bountiful, UT

Yay!! I'm SO Excited! This is the first real tree I've had since I was a little kid. Jana B, South Jordan, UT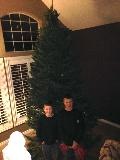 11-12' Noble Fir Draper, UT

Yipeee….. Thanks for coming to Davis County!! Just placed my order today!!! A Unck, Clinton, UT

thanks for this deal! this made tree shopping so much easier! jen k. -layton utah


For the past 3 years, our trees from the Evans boys have been the best we've ever had. $70 for a gorgeous, fresh cut tree – DELIVERED? Don't pass this up! Michael P. Salt Lake City, UT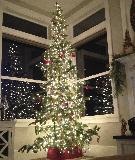 H. Cary Kaysville, UT

Thanks so much! What a GREAT idea, totally love this!! B. Sheffer SLC UT

Perfect, thank you so much. You guys are the best, I won't buy my
tree from anyone else. Tristin M. SLC UT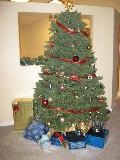 This was our first year in our first home and your tree was the perfect addition. It was so fresh and lush - we loved it. The most convenient tree "shopping" experience ever! It was still doing well the week after New Years, I'll definitely order again. Thank you!
-Jeff & Angela, West Valley City, UT

We loved our tree last year! -Karissa D, Eagle Mountain, UT

You guys are great! -E. Ottobohn SLC, Utah

I bought one of your trees last year and absolutely loved it! It was my first time having a real tree and I'm almost 30. -Gary C.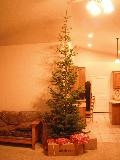 Super Special delivery St. George Utah

Thanks. Love the tree! J. Cluff SLC UT


Thank you so much for your help. I tried your company out three Christmas's ago and could not be happier with the service. Thanks for everything, T. Zinke Salt Lake City, UT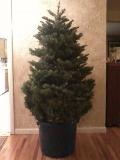 The tree bucket in action

I have to tell you, the tree is not only what we expected, but exceeds our expectations. It brings a freshness and a warmth into our home. I have a loud mouth and will continue to tell others about your great product and service. R. Black Sandy Utah

We love our tree every year! Theresa J. Spanish Fork UT

Always had a GREAT tree. Three years and running. Many more to come we hope. M. Kano Holladay Utah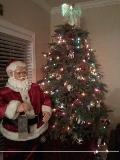 Thanks for a magnificent job...your Santa Sign you left is a true hit...The tree is absolutely perfect in the condo. J. Henley Midvale, Utah

Best place to get your Christmas tree. Trees are very fresh and smell wonderful. The Evans family are great to deal with. A. Simpson Saratoga, UT

These trees are amazing, I'm so happy I went with them. They lasted forever so i'm guessing they were not just sitting in some lot somewhere. The delivery people are so nice and they will take it right to your door step. Convenience at a great price. Thanks guys!! T. Graham Eagle Mountain, UT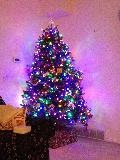 D. Crnkovich South Jordan, UT

Love the tree and the smell! Will be ordering next year for sure. J. Newton West Valley, UT

The tree was beautiful and the service was great! I will be returning next year! M. Larsen Pleasant Grove, UT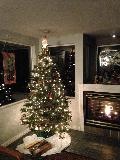 Our 6-7' Fraser Fir M. Lofgren West Valley, UT

Thank you for looking out for us with our order :). I will always buy our tree from you!
Thanks!
Kim M. West Valley, UT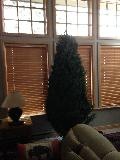 9-10' Douglas Fir N. Young Alta, Snowbird Utah

Thank you! We love the tree. F. Justice SLC, UT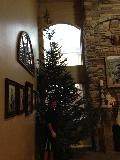 14-16 Subalpine Draper, UT